If you're an installer or specifier, you may not have put much thought into what happens before products reach your job site. We're peeling back the curtain on our manufacturing processes to walk you through the steps we take to manufacture products of the highest quality and demonstrate how our care and knowledge affect your success.
The first step in our manufacturing process: quality stainless steel
We begin by using only high-quality stainless steel that meets the strict standards of purity for stainless steel material. It arrives at our facility in 12-foot rods and is validated with a Certificate of Conformance. We then load a rod into one of the 12 CNC milling machines or lathes. While the stainless steel rod spins at about 1,200 rotations per minute, our tools drill, polish, cut, and ultimately create a component made out of solid marine-grade 316 stainless steel.
Average pieces a week produced through those 12 milling machines
Our machine operators are also tasked with quality control. Machine operators are trained to use inspection equipment like micrometers, dial calipers and pin gauges to verify the quality of parts coming off the machine. If a part doesn't meet standards, we immediately stop the machine to correct any errors and contain those parts to a specific lot.
Once parts are created and finished, they go to the next station: assembly. Assembly team members take components we've machined and manually piece them together to create fittings, then places the complete fitting into inventory, either to be packaged or swaged to the end of a cable. The final product, whether Ultra-tec stainless steel cable or cable fittings, are packaged and shipped to you.
Customization sets us apart
No two jobs are the same, and that's why we're proud to create custom fittings for you and your projects. Of course, we have our well-known Ultra-tec branded products, like Invisiware®, Push-Lock® and Pull-Lock®, Adjust-a-Body® and Adjust-a-Jaw® fittings, but we also provide unique solutions for any project.
Our engineering and customer service team will work with you, either using your dimensions or by creating a blueprint based on the information you've provided. The concept is then professionally engineered to ensure it meets industry standards, and your needs, before giving you a final product. We're often told this level of service sets us apart from our competitors.
American made: more than a slogan
At Ultra-tec, we are proud to be in Carson City, Nevada, and to manufacture high-quality products for you. By using American-made components, we not only reduce lead times, but also easily adapt to any changes. If there's a running change that needs to be made, or something occurs in the manufacturing process, we can catch it and correct it to keep the process moving—saving you time and resources.
The process would look different if manufacturing was handled overseas. Imagine a quality problem in a container on the ocean, discovered 90 days after it was manufactured. In those instances, there is always a delay to go back to the supplier to get the inventory reworked or receive another batch. Thankfully, as an Ultra-tec customer, you won't see those delays or the effects they would have on your business and customers.
American manufacturing, engineering expertise, a knowledgeable team, precise equipment, and a rigorous manufacturing and quality-assurance process. That's the Ultra-tec difference.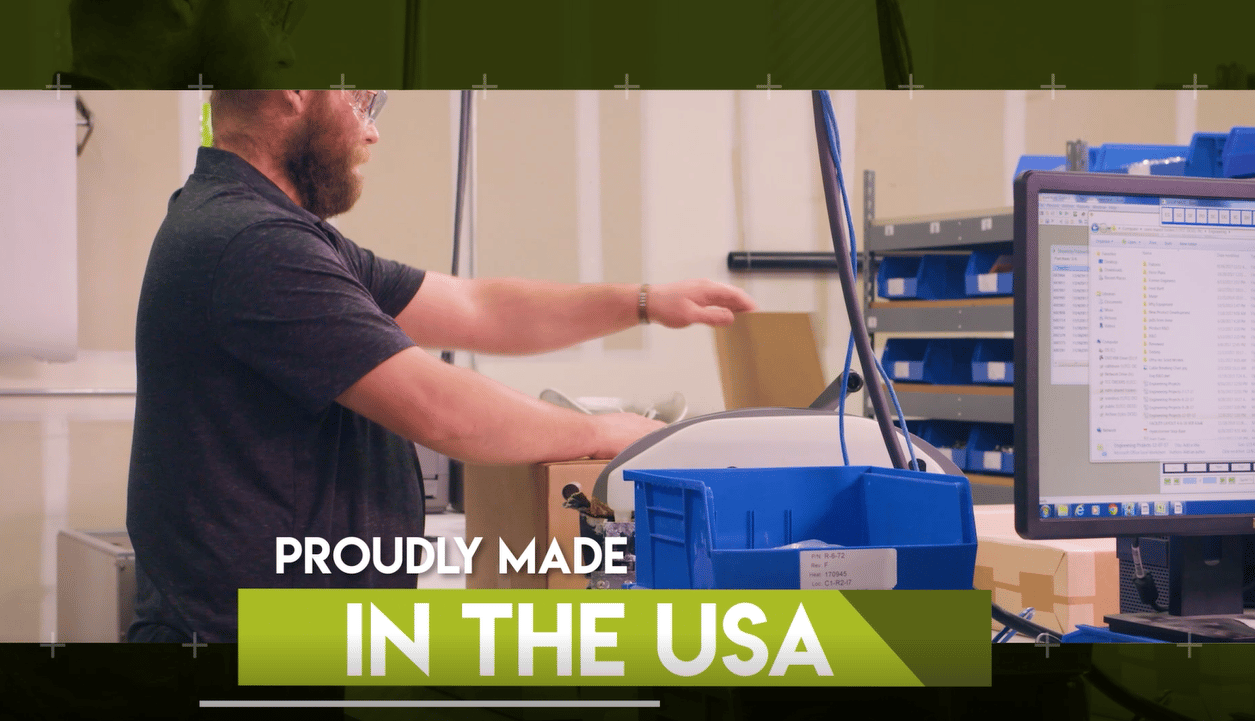 If you're looking to partner with an American manufacturer and industry leader to complete your next railing project— whether it be a deck, stairs, guard rail or otherwise— contact us.
We're happy to answer your questions about our process, products, and how you can partner with our team to enhance your next project.