Designing and specifying for multifamily in 2022
According to economists from the National Association of Home Builders (NAHB) new multifamily apartment production is expected to post modest gains in 2022, up 5 percent to 365,000 units. In other words, the market will continue to grow and with that growth, new trends will inevitably appear in what renters or buyers want in their multifamily homes, whether that's a duplex, townhome, mixed-use city tower, or an apartment complex in the suburbs.
As a specifier or designer, you can help guide the conversation with your developer on what their buyers/renters want, from more security, modern tech amenities, and products that are attractive but won't compromise your design.
Here are four multifamily trends we see that could drive what you are specifying in 2022 and beyond.
Outdoor amenities will continue to reign
COVID has had a deep impact on the rise of spending more time outdoors, whether that's using a multifamily community's trails to go for walks, enjoying the playground with children, or having an area on the property for tenants to grow their own food in the community garden. Outdoor "living rooms," such as hammock parks, dog park equipment, firepits, and poolside lounges will continue to be more popular than ever.
These outdoor amenities all have one thing in common, too:  secured spaces. Personal safety has always been a top priority for multifamily residents and with Ultra-tec® cable railing hardware you can provide security that also meets design demands.  To take your design to the next level while meeting the project's design aesthetics —and even more importantly—meeting code Ultra-tec offers cable, fittings, and hardware. Fitting types include exposed for a more industrial look to concealed for a sleek and clean appearance.
New tech in lobbies
Just a few years ago, most multifamily lobbies were spartan—mailboxes, maybe a reception desk, secure front door, and that was about it. Nowadays, developers who want to stay competitive are offering more amenities in their lobbies. In more urban, city properties, specify for spaces that allow for online shopping delivery, like Amazon lockers so tenants can have their packages safely stored and not piled up in the lobby's corner. Another amenity gaining popularity is fridge "lockers."  With the increase of online grocery shopping using apps like Instacart, tenants need their perishable groceries stored if they aren't home to accept delivery. These are simple but attractive amenities to offer tenants.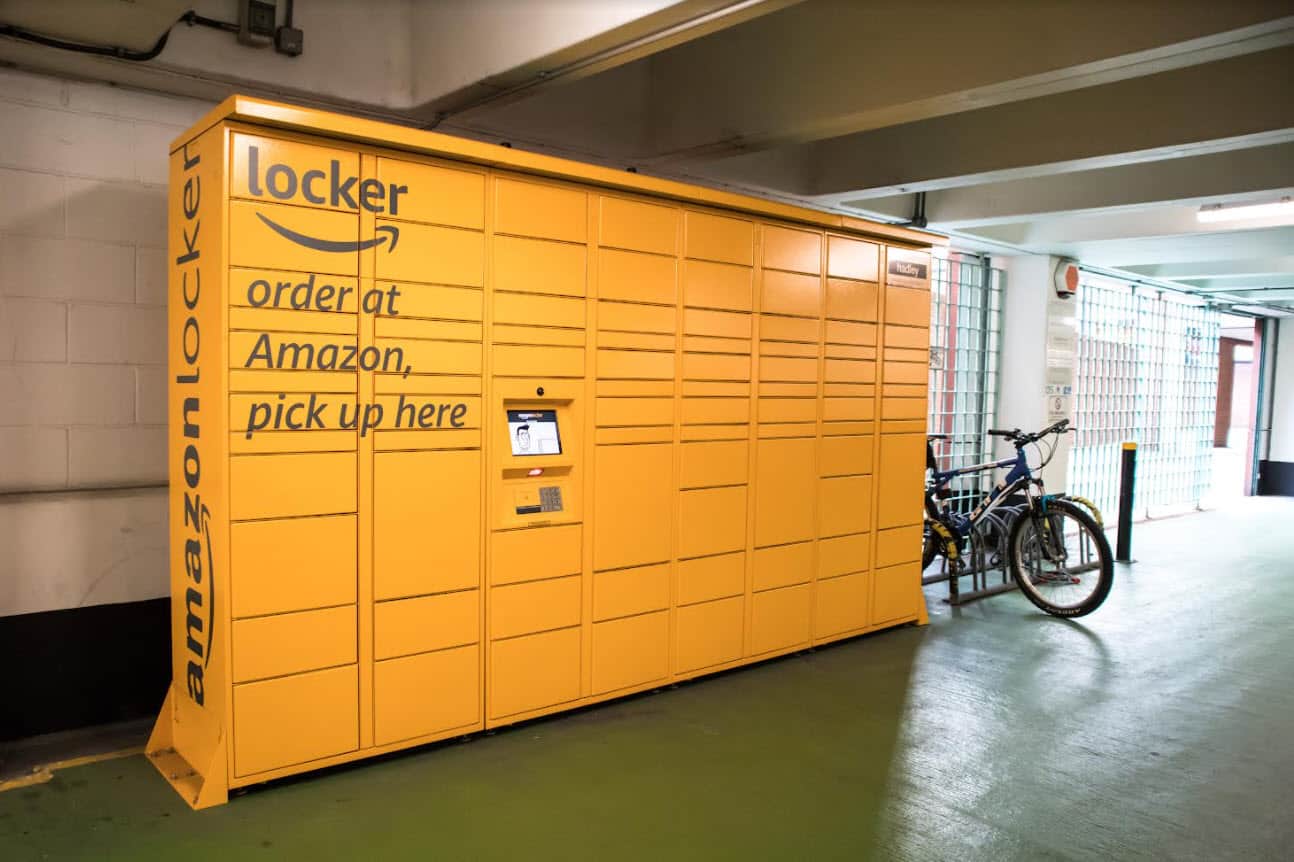 According to Emerging Trends in Real Estate 2021, an annual report from the Urban Land Institute and PwC US, 82 percent of real estate professionals surveyed indicated that health and well-being will become more important across all sectors of real estate, and will result in projects that feature improved HVAC infrastructure and advanced technologies, such as sensors and touchless entry options to mitigate potential contamination.
For multifamily projects, this also translates into lobbies that offer more space, increased circulation, and fresh air. Beyond tech, safety will be communicated through more security, including fencing and railing products that complement the building's design. And don't forget about green amenities. Many multifamily lobbies are incorporating biophilic design— introducing elements of nature into a building's architecture and design— from simple hanging houseplants to massive green walls.  Plants in a lobby not only look attractive, they also have real benefits such as encouraging the connection between people and nature while promoting wellness.
Co-working spaces on the rise
One trend apparently not going away soon (will it ever?) is employers offering workers the ability to work from home or work remotely. This presents a golden opportunity for developers (and for those specifying and designing) to provide a popular amenity: at-home workspaces. Indeed, many lobbies in older properties have been retrofitted by asset managers to offer more space in lobbies for work as well as new spaces designed with the look and feel of hip co-working spaces.  One noticeable difference in our post-COVID world will be private, individual workstations, more space between desks, and of course dependable, high-speed internet in lobbies.
Parting thoughts: Security ties it all in
Yes, COVID is helping multifamily amenities evolve quicker than usual (but, let's face it, the amenities above would have emerged eventually) and developers will be looking for new ideas and options to keep their properties fresh and attractive.  Amenities aside, as always, tenants, whether that's in a city core or in a submarket will always want security, safety, and well-being.
Interested in learning how Ultra-tec® can be used in your next multifamily project?  We offer numerous resources for architects interested in specifying and using Ultra-tec® including CEU courses, CSI Specifications, and CAD drawings. Get in touch today if you have any questions.