Much of the country's workforce is transitioning back to office spaces after more than a year of working from home, and workers' expectations have changed. In response, business and commercial property owners, designers, and architects are now modifying their approach to better accommodate the preferences of their staff and tenants.
Even well-respected brands like Steelcase are acting on recent studies explaining the shifting outlook of employees. They're now reimagining their offerings to ensure that companies create spaces where their staff can feel most comfortable and productive.
Here, we're sharing four office trends that you'll want to consider.
The Rise of Resimercial
According to the experts at Wayfair, Resimercial workplace design is here to stay. Employees expect a comfortable place to spend their workdays; for employers, creating these hospitable – even fun – spaces help to ensure happy, more engaged workers.
Millennials and Gen Z, now most of the nation's work population, are leading with a "work any time, any place" mindset and want a workspace they can feel at home. Typical Resimercial contains breakout spaces with a style that involves a mix of textures and silhouettes, house plants, comfortable seating, durable upholstery, and natural fibers.
A Room with a View
Gone are (or should be) the days of working in an office made of four solid walls. Creating additional outdoor spaces, bringing the outside-in by integrating biophilic elements, or emphasizing daylighting by implementing walls made of windows, has the power to transform the work setting by reducing stress and enhancing the mood.
While windows certainly play a central role in helping to lighten up an environment, there are other ways to reimagine a conventional office space, create open areas and improve line of sight. Get inspired by checking out how Ultra-Tec cable railing was used to bring both an aesthetic design and an open, up-to-date feel to office and commercial spaces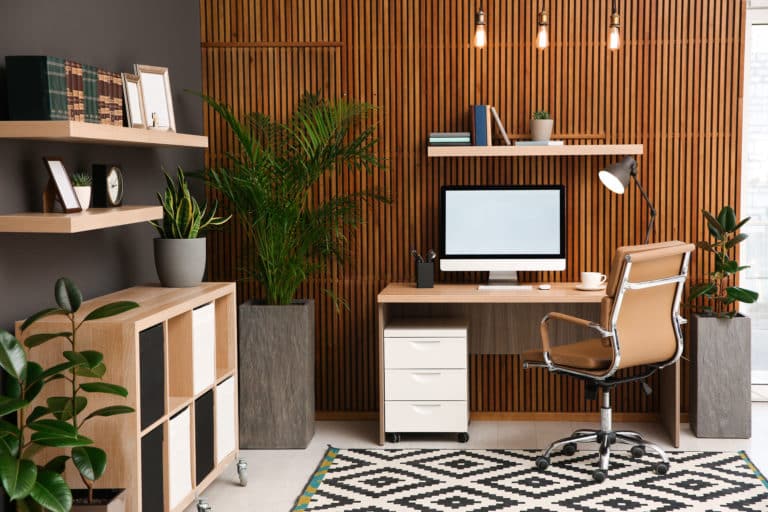 Add Texture: Combine the Old with the New 
Incorporating various textures and textiles in the design or accessorizing of an office can add life and a sense of interest to a space. According to Parterre, blending old and new elements – including a mix of different metal finishes – can create an alternative style that delivers a warm feeling to what may have traditionally been a run-of-the-mill atmosphere.
Ultra-tec's mix of finishes and accessories (including bronze) pair beautifully with wood, stone, and other natural materials that offer a diverse range of design options.
Opt for Sustainability 
The choices you make when planning your space matter to your team. According to Allwork and a survey by Fast Company, sustainability is an important criterion for today's workforce. The cable railing from Ultra-Tec is environmentally friendly, there is little waste in the product, and it is 65% recyclable. Selecting alternatives that support the environment demonstrates to employees that you're a company that cares.
Are you considering simple ways to update your commercial building designs in response to these workplace shifts? Contact us to see how our solutions can simplify and enhance your projects.